Blue Cross Rehab Insurance
A SAFE, SUPPORTIVE
SPACE FOR WOMEN TO
RECOVER
If you're struggling with street drug, prescription drug or alcohol abuse, you may feel like your struggle is too big to overcome. The thought of quitting on your own can simply be too much, and professional recovery feels too expensive. If you have Blue Cross rehab insurance coverage, you may be able to qualify for more assistance than you realize.
Read below to see how the terms of the Affordable Care Act have made rehabilitation services as accessible as other forms of medical treatment, depending on your health plan. In addition, you'll discover just how a quality professional rehab can help you to succeed on your path to recovery in ways you just can't manage on your own. Here at Soledad House, we care about your health. Our staff is happy to work with you to navigate your particular health insurance offerings and help you learn about financing addiction treatment.
Rehab and the Affordable Care Act
The Affordable Care Act requires insurance companies to offer coverage for rehab services. No longer are drug addiction or alcohol abuse as stigmatized as they once were. Health providers have begun to recognize the numerous benefits that professional drug and alcohol rehabilitation can have on recovery.
While insurance may not fully fund all services, depending upon your individual plan, it's possible that your plan offers more than you may have originally thought. Our staff can help to verify just what your policy will handle.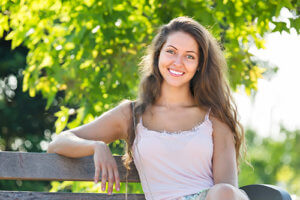 About Blue Cross Rehab Insurance Coverage
Blue Cross is a well-established insurance company. With a wide network of providers that serve policyholders in every state, you can feel a bit of reassurance that help with how to finance addiction treatment is available to you.
There are several levels of provision within the Blue Cross platform. These include bronze, silver, gold, and platinum. Depending upon your plan, you may be eligible for coverage between 60 and 90% of your costs. Be aware that Blue Cross rehab insurance coverage also may vary with regard to co-pays, deductibles, and limitations, as well as daily and per-stay minimum payouts.
Blue Cross requires a pre-certification process for each individual case prior to provision of coverage. Anyone who opts out of this step can still qualify for insurance coverage. However, there will be a $500 fee to do so.
Benefits of Quality Drug Rehab
There are plenty of reasons to seek assistance from a quality drug rehab center. The benefits are immense, in comparison to attempting to get clean or sober on your own.
Rehabilitation centers offer the professional emotional and psychological support you need to learn new coping skills, embrace healthy living, understand yourself and manage interpersonal relationships more successfully. During rehab, you'll have the structure to keep your mind off of your addiction while you work on developing these new skills.
In addition, you'll be away from the stresses and negative influences of your daily life. These things can be a real relief and give you the focus that simply isn't possible when trying to juggle all of life's everyday tasks. You'll also have the opportunity to connect with other residents who are experiencing the same kinds of issues as you are. This can be quite comforting and is a particular advantage of a women's drug rehab.
We offer a wide variety of treatment options, services, and amenities at Soledad House, including:
Medication monitoring and distribution
Extended treatment
Aftercare addiction program
Spiritual addiction recovery
Exercise therapy
Sober living activities
Outdoor recreation


We focus on treating the whole person here. You don't have to endure this journey alone. Let us help you to navigate your Blue Cross rehab insurance coverage and to provide you with the support you need to succeed in sobriety. Call us today at 866.314.3222 to learn more.
RECOVERY PROGRAM FOR WOMEN