Aetna Rehab Insurance Coverage
A SAFE, SUPPORTIVE
SPACE FOR WOMEN TO
RECOVER
If you or a loved one is suffering from drug or alcohol addiction, you're probably aware that professional rehabilitation services offer the kind of help you need. Rehab centers have qualified, expert staff and the resources to help you combat your addiction. However, you might worry that you can't afford the cost and believe your insurance won't cover it. For those with Aetna rehab insurance coverage, financing addiction treatment is actually quite possible.
The Affordable Care Act, or ACA, requires health care insurers to cover substance use issues just as they would any other medical condition. Read on to learn more about health insurance coverage for overcoming substance abuse.
What Rehab Insurance Can Do for You
Relying on your insurance provider to cover the costs of your treatment will provide you tremendous peace of mind so that you can focus on your recovery. Investing in your well-being and battling addiction is a huge step. You shouldn't be intimidated or worried that you can't get the help you need based on insurance issues.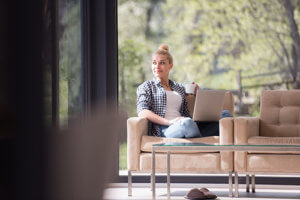 About Aetna Rehab Insurance Coverage
Aetna is a company that's been providing insurance for over 160 years. They've developed their offerings to include insurance for addiction recovery. Aetna rehab insurance coverage began efforts to expand their help for substance abuse issues and now offers a number of options. Some of these include counseling, outpatient and inpatient treatment, depending upon your specific policy.
Physicians and insurers alike understand that addiction is a disease. With this awareness, there's no longer the stigma that people once attached to substance abuse. Now, insurers are working to comply with the ACA to help people get the rehab services they need.
You can rest assured that you may be eligible for financial assistance through your Aetna health plan. They've expanded their service offerings greatly in recent years. You don't need to wade through tons of information trying to figure it all out. The staff at Soledad House can help you to determine exactly which services you may qualify for.
The Importance of Quality Drug Rehab Treatment
Overcoming a drug or alcohol addiction on your own is a monumental task. Because of this, knowledgeable support is really a necessary component of getting well. Never underestimate the importance of a quality drug rehab program. Drug rehab centers like Soledad House provide clients with care from rehabilitation experts who have the training and knowledge to support you. Soledad House provides services such as:
Personalized addiction treatment plan
12-step program integration
Individualized therapy
Spiritual addiction recovery
Family program
Exercise therapy
Sports and leisure activities
Aftercare addiction program
We do all of this in a male-free environment in order to provide you with the added security and confidence you need to focus on your recovery. Successful treatment requires treatment for the whole person, not just the addiction.
If you have Aetna rehab insurance coverage, you should know that there's a good chance it will cover part or all of your rehabilitation treatment. You don't have to battle your addiction alone. Call Soledad House at 866.314.3222 for help with how to find addiction treatment under your insurance and to begin the recovery process with experts who understand you.
RECOVERY PROGRAM FOR WOMEN